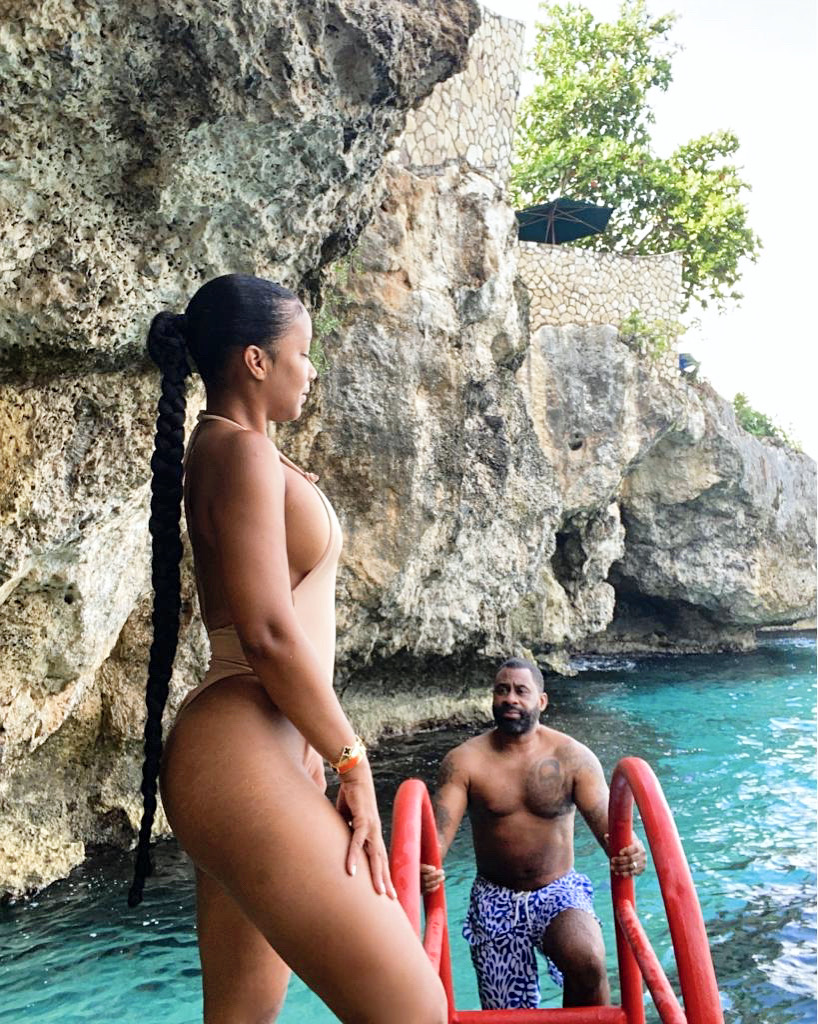 After months of cabin fever and Jamaica finally reopening for tourism my husband decided to book us two tickets to Jamaica to celebrate our 10 year wedding anniversary on the very island we got married .  After numerous Covid beware articles and phone calls from my mother in law on why we should not travel, we decided to take the necessary precautions and travel to the  place we love and consider our second home.   Cases in Jamaica were low and we were told of the strict protocols in place at the airport and resorts.  This made us feel a little comfort, but we were still anxious about what we were walking into…
How would the flight to and from be?  We heard talks of  a flight returning to the airport because a passenger refused to wear their mask.
Would they require a Covid test on arrival? I recently traveled  to Mexico the week prior, would they have a problem with that? Would I even be able to enter the country?
What documents would I need to complete?
Would I be asked to upload a tracking device?
Would I be able to leave my resort for excursions?
So many questions…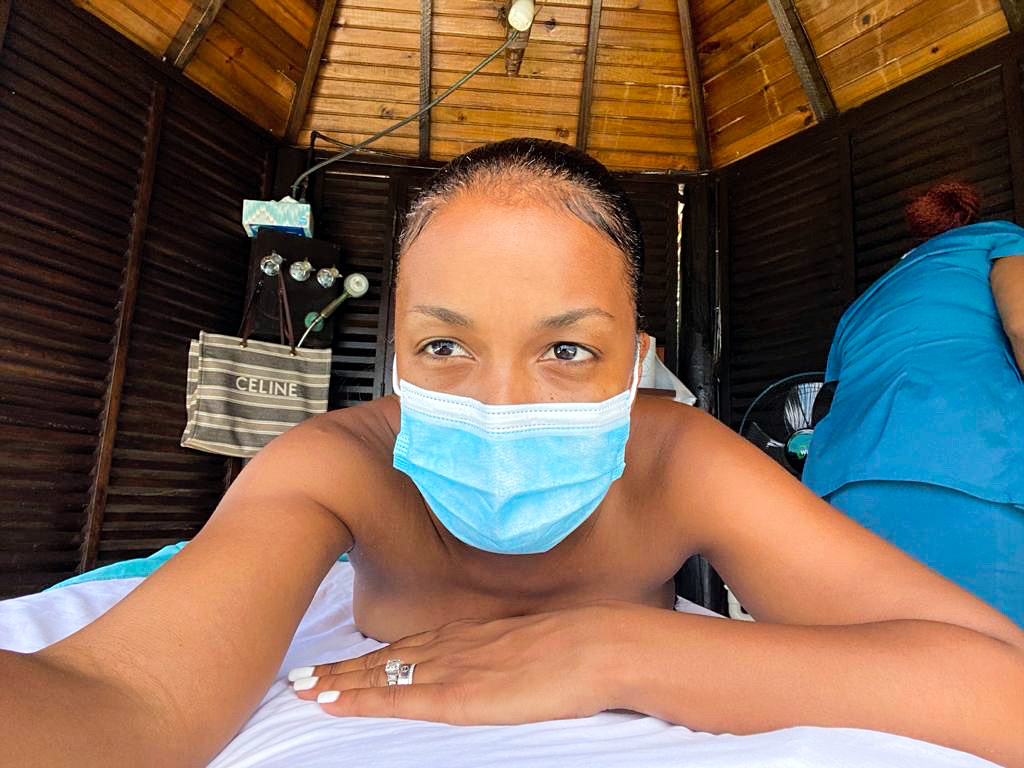 The answers..
The Flight
We flew Delta and were very impressed with their safety measures.  We were handed a sanitize towel wipe upon entering the plane which I used to sanitize not only my hands but also my seat.  The middle seats were not sold to adhere to social distancing.  The snacks and lunch were served in enclosed containers.  We were asked  to wear our mask throughout the duration of the flight.  I did note a couple the flight attendant pleasantly encouraged to place their mask and the gentleman at first resisted then shortly after a brief conversation with the flight attendant complied.  How upset would I have been if we had returned to the airport…
To Test or Not to Test..
Upon arrival at the airport Jamaican officials announced  that Covid testing would be done for business travelers and at random.  Shortly after deboarding we were greeted by Jamaican officials that took our temperature. This was the first of many temperature checks throughout our stay…(Expect to have your temp checked often). We then had to join a line where we answered questions about our exposure and our health by officials dressed in mask shields, gowns and gloves.  At this point I still was unsure if we would need to be tested.  After 3 different stops and finally clearing customs, we were not asked to be tested, and not asked to upload a tracking app. Our names and accommodations was recorded in a book by military officials, and we were told we had to quarantine on the property throughout our stay.
Documents
We had to fill out an "authorization to travel" document to travel to Jamaica.  We had to present this document on departure and on arrival to Jamaica to clear customs.  This document  had  to be completed prior to departure.
Leaving the Resort
When we were told we had to  quarantine on the resort we were a little thrown.  Why is it you never want to do something until someone tells you you cannot?  In the past, staying on the resort was not an issue.  We actually loved being at the resort and found that the resort had everything we needed.  The Rock House in Negril  made accommodations to adhere to safety guidelines for COVID 19 such as installing foot pedals on public hand washing areas and they installed hand washing and hand sanitizing stations.  They encouraged masks in public areas and had masks on hand if we happened to forget ours.  To my pleasant surprise the Spa was open.  At first it was quite unusual to see my masseuse in full protective garb, the massage itself was amazing!!  Not to mention the view of the ocean from the cliff where my massage bed sat… 
One of my first blogs approximately 3 years ago was titled "A Family Vacay for 6"  where I discussed and gave tips on traveling with a family of 6.  Back then my task list consisted of  making sure everyone remembered their  passport and getting a flight to accommodate 6 seats next to each other.  
Travel prior to COVID was a way  to escape our reality for a moment and step into a care free one.  A moment to wake up late, order in, wear my scandalous bikini that my husband likes but may embarrass my children:)  Traveling to Jamaica for us always meant beautiful beaches, a rich culture, tasty meals and always a good time.  Covid has affected the way we travel but the experience and love of Jamaica still remains the same.
Until next time…
Marsha